My winter wardrobe has a tendency toward grays, beiges and blacks – talk about bringing on seasonal depression! Lucky Magazine's blog the other day reminded me how much a white in winter contracts against all those dark drab colors and fends off the blues. Check out this white maxi skirt with a simple black top, blazer and booties – don't you have all these things in your wardrobe already? Sub the white maxi for white jeans and you'll be equally hip.
Here's a look for day and night to get your creative juices going: start with white jeans and a gray top and layer from there.
Austin City Limits annual music festival is happening over 3 days this weekend in Austin, Texas. The festival caters to many musical tastes and attracts attendees of all fashion tastes, so the people watching is a must. Standing out in a crowd is even more of a challenge with 85,000+ people in attendance, so here are some recommendations for how to dress for the festival, whatever type of music fan you are.
The City Slicker
What she won't miss: The Black Keys, Broken Bells and The xx.

The Hippie
What she won't miss: Phish, Monsters of Folk, Midlake, Edward Sharpe and the Magnetic Zeroes

The Rocker
What she won't miss: Lissie, The Eagles, M.I.A. and The Strokes.

Who is Tucker, you ask? Tucker is Gaby Basora. She designed a draped silk blouse that by 2005 was flying shelves of Barneys New York and shortly turned into a gotta-have-it line of beautiful, romantic blouses, dresses and now even pants, jumpsuits, outerwear and accessories. I was so excited to see that she was planning a collaboration with Target. I checked out the line in person today and here's my take.
The prints are true to the Tucker style – vintage inspired, mostly floral. These will be great for seasons to come and especially with the 50′s reminiscent look for this fall. Pair one of the print blouses with a tweed skirt or pants and you are set!
The material is not quite as luxurious as her regular Tucker line, but looks more expensive than it is and seems that it will hold up.
The shapes: You will find her signature blouse and dress, camisoles, and a few simple A-line skirts and jackets. The dresses didn't offer much to emphasize a woman's shape, but a leather belt at the waist could fix that.
I was surprised to see so much burnt orange! If you are a UT fan and in need of some more orange for your wardrobe, check out the camisole and dress. There's even a herringbone orange and white skirt.
Here are some styling ideas!
Labor Day weekend brings more than just three days off work this year. Saturday and Sunday, Sept 4th and 5th, anxious boys and girls will line up at Palmer Events Center with coffee and pocketbook in hand waiting for Le Garage Sale to open it's doors. Ah, le sigh, I will miss it this season, but wish good finds on those of you that can go. See the Le Garage website for participating boutiques and hours. And check out my tips for getting the most out of Le Garage including what to wear there, what to look for and how to keep your wallet in check.
I couldn't let you miss out on two excellent events are happening on Thursday in Austin.
Skip the routine lunch at your desk and get out for the Kendra Scott Sample Sale at Penn Field Design Center, 3601 S. Congress Avenue, Suite B201. The sales starts at 10am and continues through to 7pm. You also have Friday and Saturday to catch it if you can't step away. Look for amazing deals on Kendra's wearable and fun designs. Pick up a few items for yourself and for a friend.
After work, head down to the 2nd Street District downtown and check out the sidewalk sale. Boutiques between Guadalupe and San Antonio will have music, drinks and end of season steals.
Steven Alan is one of those designers I wish I had discovered sooner.  He became originally known for creating the perfect men's shirt – perfectly tailored yet perfectly unfussy – the kind that looks like you've worn it for years and it was made just for you.   The line expanded into women's wear within the last few years.  A collaboration with Urban Outfitters starting in 2008 called Lark & Wolff made a younger audience take notice.  I love Steven Alan if you are looking for a relaxed look, that begs for jeans and sandals – perfectly summer in Austin.
My top picks:
Locally, try Bows + Arrows and Barney's CO-OP for Steven Alan or Urban Outfitters for Lark & Wolff.  Online, check out www.stevenalan.com – the Lookbook for Spring 2010 provides styling inspiration.
And… if you act fast, you might be able to snag some items in the stevenalan.com online sample sale going on through May 18th at 6pm for  Women and Men.
photo courtesy Steven Alan, stevenalan.com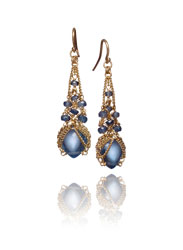 Anthony Nak, the well-known and celeb-popular jewelry design team, has decided to shut their doors.  While you wipe that tear from your eye, browse on over to www.anthonynak.com and swipe up some of their beautiful designs before they are gone.  Most pieces are 50% off, while some are a bit more.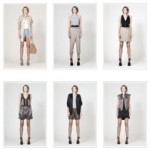 It's not often you are inspired to remain neutral – usually it's easy to pick one direction or the other. But, a recent feature from Anthropologie has me thinking of how I remain neutral without being boring.
Know your neutrals: black, brown, gray, tan /beige, cream, and white or anything in these color families. Navy is also a great neutral, especially for those who don't like wearing black.
Pick which neutrals work for you.  These should be fairly obvious as to what you gravitate toward or know what looks best on you.  Some of us look better in cream than white, or brown rather than black.
Start your outfit by picking 2 neutral colors as your palette.
Add texture and layers. Try to avoid solids for each piece or one dimensional fabrics. Work in a subtle stripe or print or some texture with a knit, ruffle or other embellishment.
Add accessories – belts, scarves or jewelry. Here you can bring in another neutral or a hint of color.
Get inspired with some of these ideas:
photo courtesy style.com and Alexander Wang
Le Garage Sale is here again. This time, all the boutiques are bringing out their fall/winter buys.  See my tips from my last Le Garage post on how to plan ahead and come out with the best items.  Also, keep your head and pocketbook in closer check this time.  Many boutiques will have heavier wool and cold weather clothes, which you should evaluate how much wear you'll get out of considering our mild winters.
For those of you that are obsessed with Fiona Paxton's necklaces, but just can't muster up the $300-400 for one, there are quite a few imitations available at under $40. (And no, I'm not kidding!)
If you want the real deal:  locally, try Shiki downtown or The Hip Chick off 360, or online, shopbop.com and Bloomingdales offer a great selection.
Photo courtesy shopbop.com